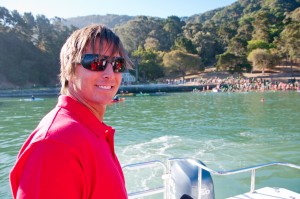 Overview
We promote community participation, support and involvement. By sponsoring the RCP Tiburon Mile, companies will have the opportunity to increase sales, enhance your image, introduce new products, strengthen business and shareholder relationships, as well as boost employee morale.
The RCP Tiburon Mile has a variety of sponsorship opportunities.
Media Coverage
Comcast Sports Net, Radio Spots, Swimming World Magazine, SF Chronicle Editorial, Marin Independent Journal, The Ark Newspaper, MarinScope local papers, Town of Tiburon Newsletter, Contra Costa Times.
Marketing
Full page ads in Swimming World Magazine & Marin IJ; flyer distribution, direct mail to 15,000 people, poster distribution and e-mail blasts to 3,000+ people, website updated weekly including online registration, event listed on alternate websites: active.com, theschedule.com, swiminfo.com.
The RCP Tiburon Mile Brings the Swimming Community Together
Also competing in this world class one nautical mile swim from San Francisco Bay's Angel Island to the shore of Downtown Tiburon, will be collegiate swimmers, local high school teams, and national and local pool and open water swimmers. This event is great fun for all swimming enthusiasts. The race will commence at Angel Island's Ayala Cove and finish at Sam's Anchor Café beachfront in Tiburon. In the past 22 years, the RCP Tiburon Mile has raised over $1,600,000 for our charities with support from both athletes and the community!